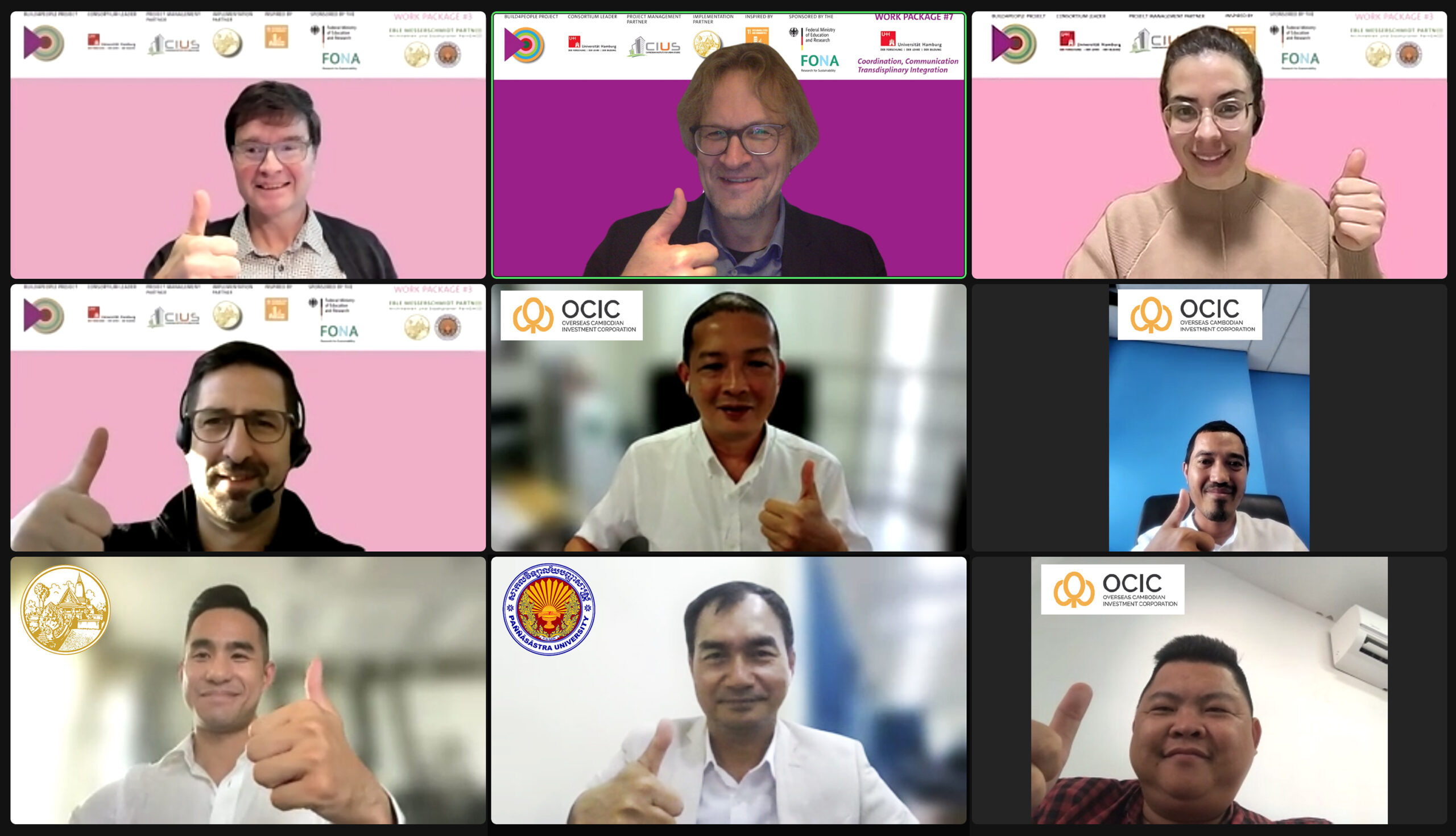 The Build4People team is proud to confirm that one of leading property developers of Cambodia, the Overseas Cambodian Investment Corporation (OCIC), has agreed to jointly conduct the Build4People Ecocity Transition Lab (ECTL). As a highly innovative alliance between the private sector, local and international academia and Phnom Penh Capital Hall (PPCH), it will take place in spring 2024.
The selected case study will be Norea City currently being developed by OCIC on 125 ha of reclamation land along Mekong River with a total budget of more than $2.5 billion. The site is located opposite of Diamond Island at Sangkat Nirouth, Khan Chbar Ampov, Phnom Penh.
The Build4People Ecocity Transition Lab (ECTL) is a transformative process-oriented approach involving and integrating multi-stakeholders in a transdisciplinary way. Among others, by means of co-design and a series of planning workshops, Build4People will develop alternative planning visions of urban sustainability away from business as usual. In addition, the ECTL will serve to test our design guidelines and our sustainable neighbourhood planning criteria.
As a final result of the ECTL process, OCIC will get hopefully inspired to create a model case and demonstration project for a cutting-edge sustainable neighborhood development in Cambodia.
OCIC has recently received the prestigious award "Best Developer 2023" at the Property Guru Awards held in Phnom Penh in August 2023.
#build4people #OCIC #NoreaCity #PPCH #BMBF_SUREregions